31мај10:0019:00Skopje Mini Maker Faire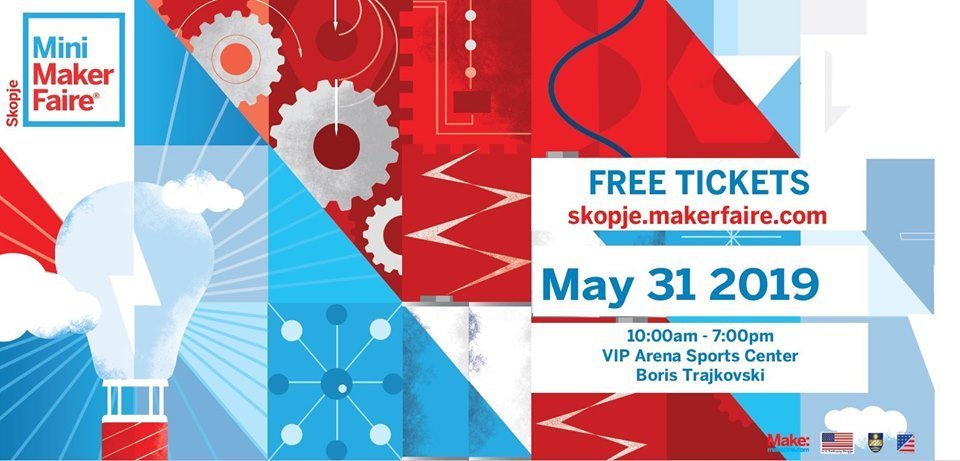 Опис

Are you interested in robotics, 3D printing, Lego Mindstorms, lasers, technology, crafts and more?!!! Then we have a Faire for you!!!

Visit the Skopje Mini Maker Faire and explore the world of MAKERS!

After the success of North Macedonia's first Maker Faire in Bitola in 2018 with Bitola Mini Maker Faire, we created a second one in Skopje – The Skopje Mini Maker Faire.

With this Faire we will bring a global movement of makers, inventors, creators, artists, scientists & technology enthusiasts to Skopje with the express purpose of awakening research and exploration, encouraging curiosity, joy, and discovery, and promoting the free flow of ideas, knowledge & experience in our community and around the world.

This single day event will happen on Friday, May 31 2019, at VIP Arena Boris Trajkovski ( outside ). It will feature makers from maker spaces in North Macedonia and, technology, research and science centers from across North Macedonia, as well as individuals with their own inventions and creations.

Throughout the day, the Mini Maker Faire will feature many creative, practical workshops and various lectures of notable tech enthusiasts, inventors and entrepreneurs.

Music & fun will follow.

So plan the day, stop by & join us in discovering the newest world trends!
Време

(петок) 10:00 - 19:00
Локација

Арена Борис Трајковски

Бул. 8-ми Септември бр. 13 1000 Скопје